Spring has sprung (16 March 2003)
When I arrived at Aston to mist-net the roost today (16 March 2003) I was pleasantly surprised to hear two Chiffchaffs Phylloscopus collybita in song. I was even more pleased to find both of them in my nets later on. The first one was a very obvious 'full adult' (Euring age 6), with a beautifully rounded tail and very little abrasion. Its tertials had taken a bit of a beating (with the longest tertial on the left wing having been replaced earlier in the winter) but the wing tips are in remarkably good condition.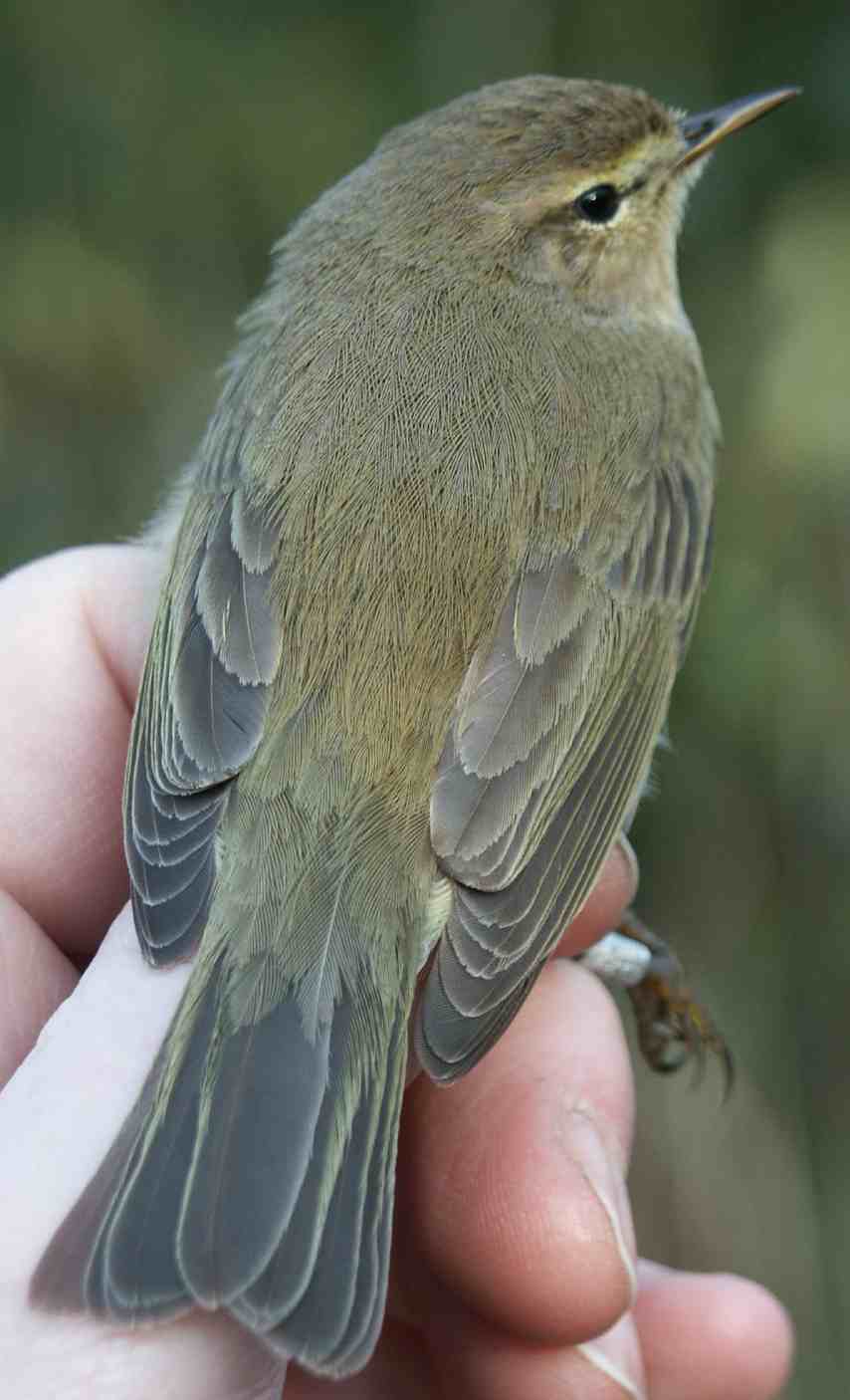 The photo of the wing gives us a bit of a reminder of Phylloscopus wing formulae as well, although the wing is shown opened too much to get an accurate measure of relative feather lengths.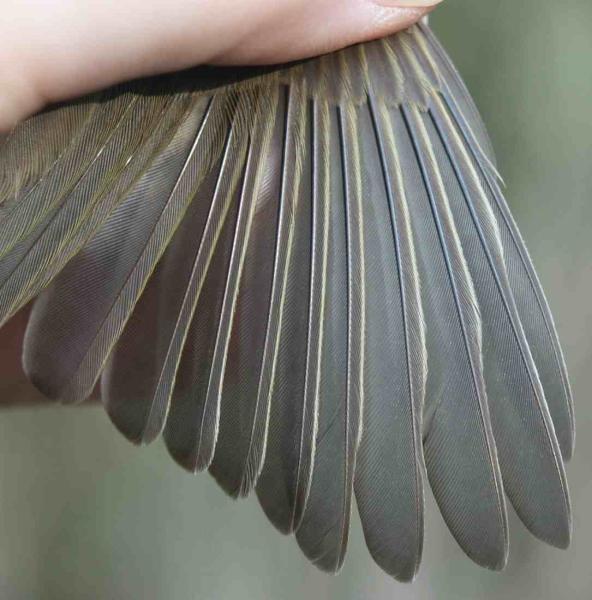 The other bird was a second-year (Euring age 5) but it only came in as it got dark (too dark to photograph well) and was in the same net as two of the winter-visiting Redwings Turdus iliacus.
David Norman.