Conference Scrapbook -
some photos from the Conference
---
Peter Coffey organised the raffle, with the winning tickets drawn by Graham Thomason and Rob Cockbain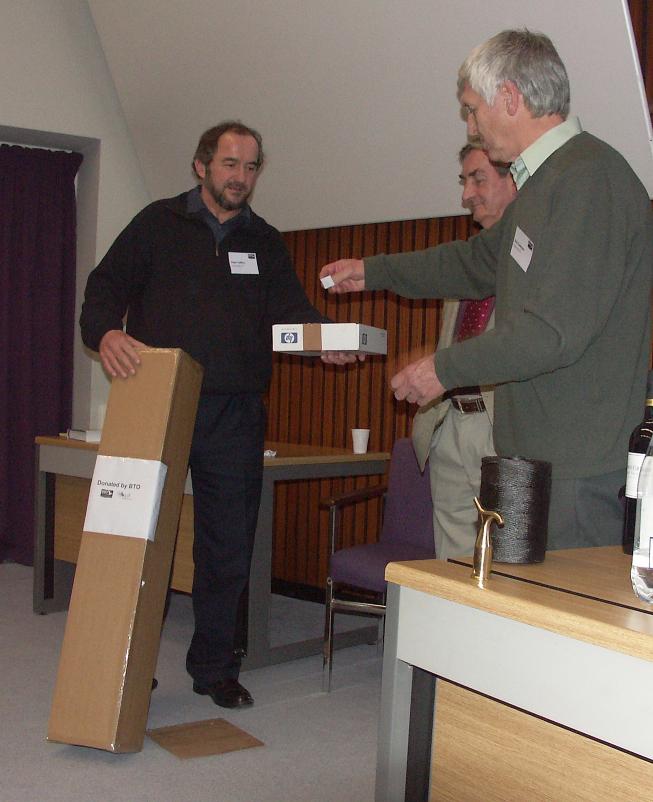 Malcolm Bennett looks at his first slide while Ian Hartley finishes his introduction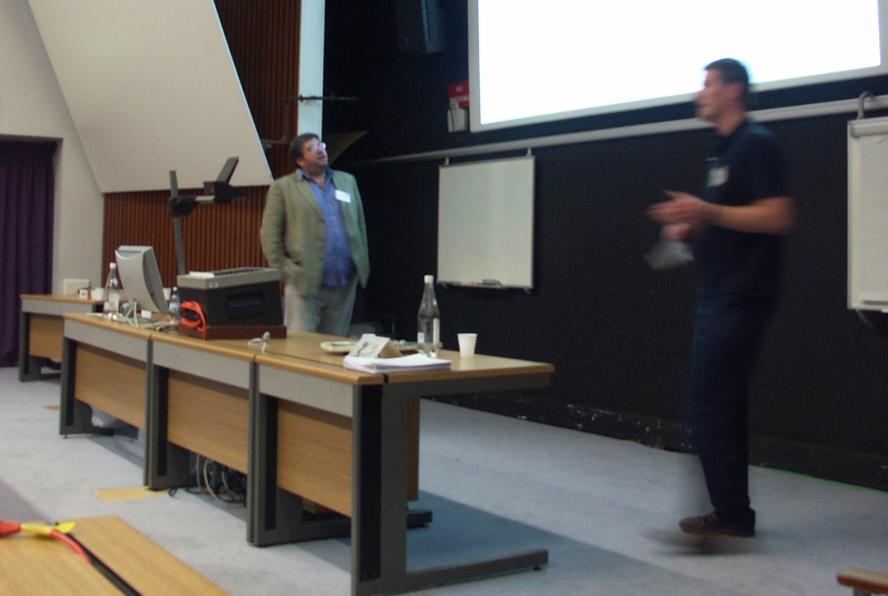 Our Patron, Franz Bairlein, presented MRG with a copy of Atlas des Vogelzugs, a 1931 Migration Atlas based on early ringing recoveries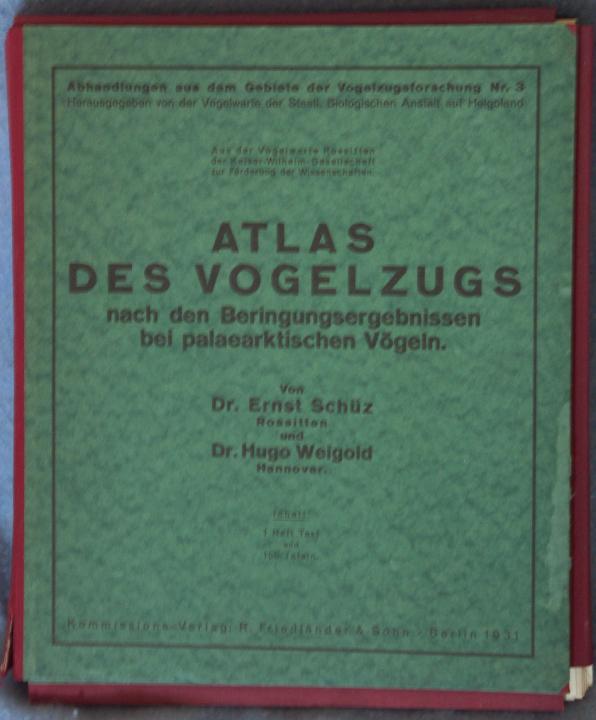 This is all that was known about Common Tern movements from ringed birds in 1931: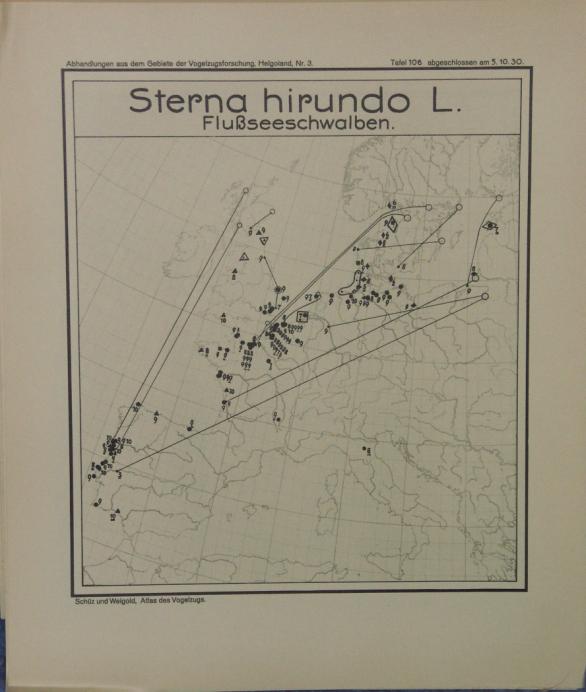 (clockwise): Common Tern, White Wagtail, records of transatlantic movements, and Starling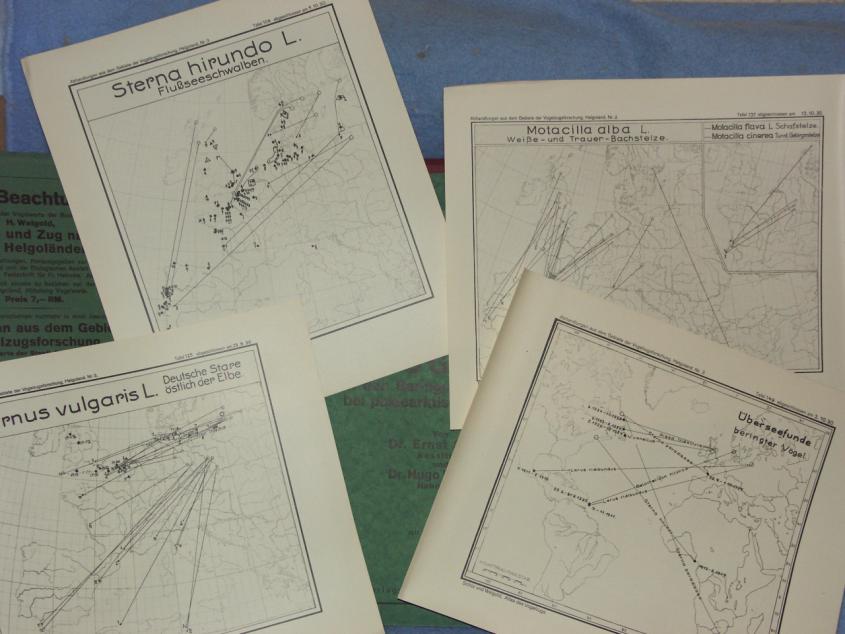 ---
Some photos from the MRG 50th Anniversary Dinner
(Thanks to Chris Benson and Kenny McNiffe for these photos)
Graham Thomason and Rob Cockbain with their presentation 50th anniversary plates. If only they had known what they were starting ...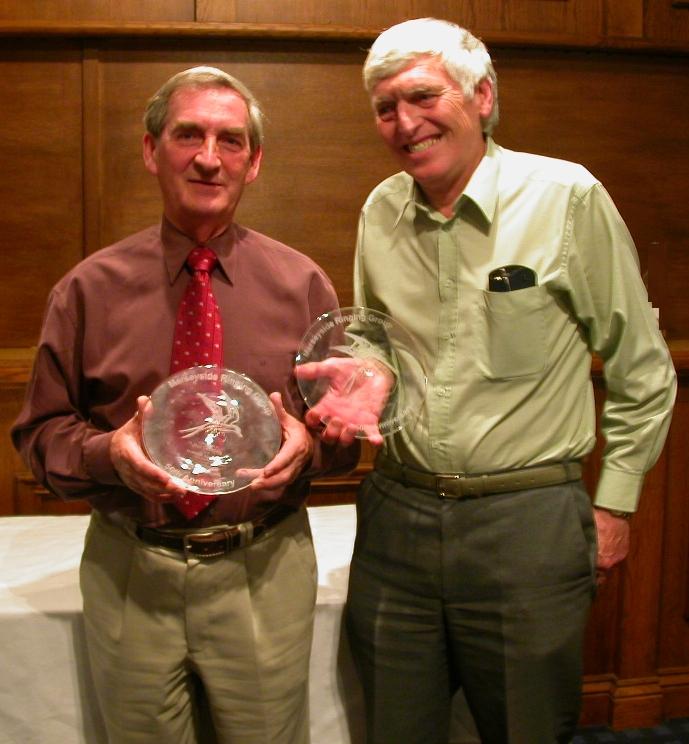 Steve Binney and Kenny McNiffe keep a respectful distance from our Patron (or is it that Franz backs off when he hears what they did at Rybachy?)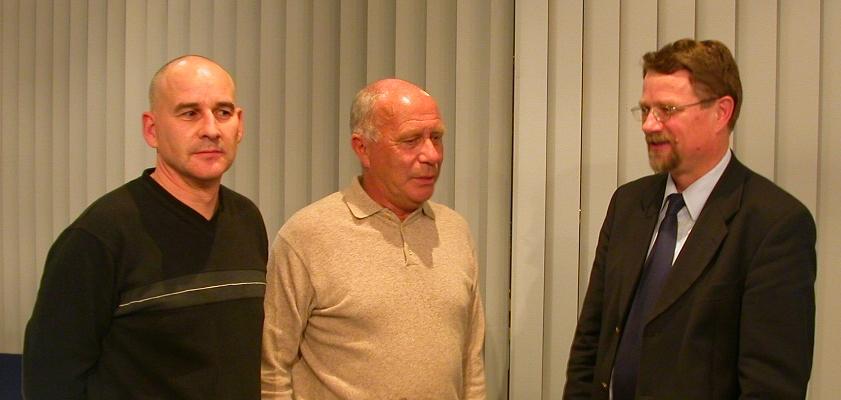 Tony Ormond and Chris Williams in pensive mood: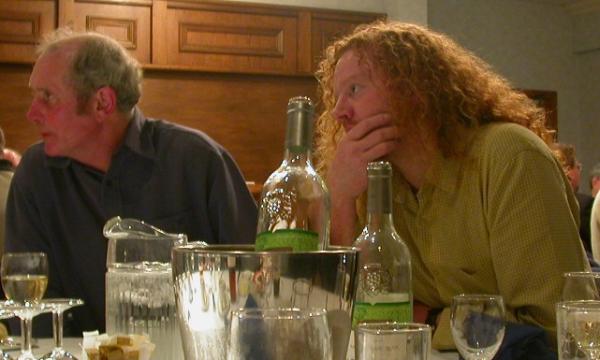 Ray Eades seems happy: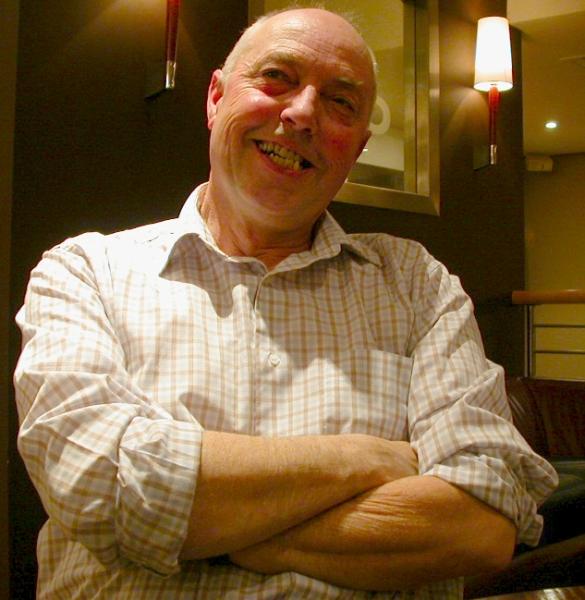 Bryan Murray, Graham Thomason and John Birch: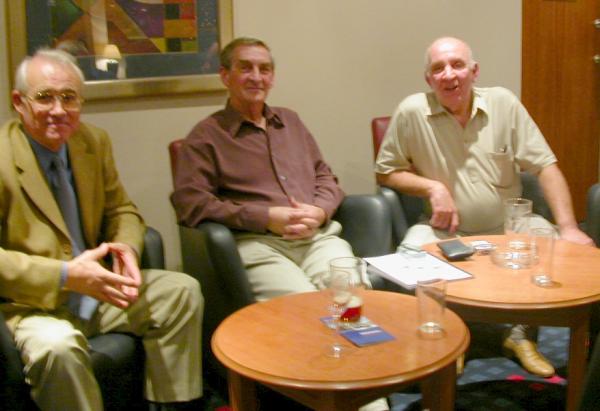 Alan Garner raises a glass to Franz Bairlein over the 2003 MRG Report: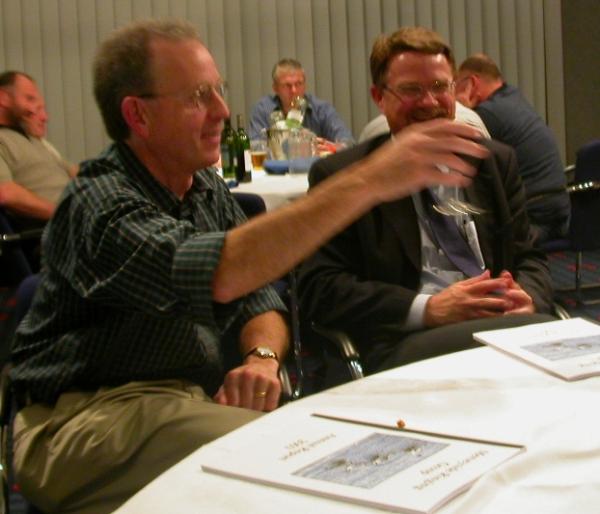 Adrian Jones and Pete Fearon: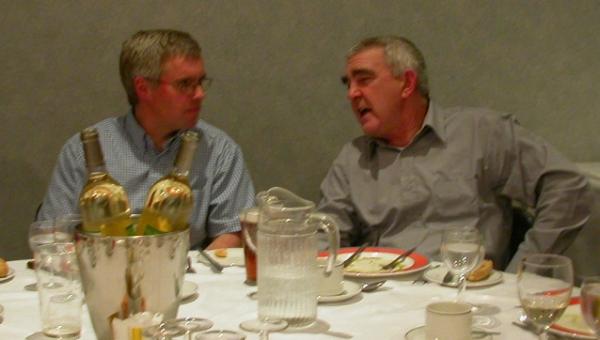 Alan Hitchmough, Chris Williams, Tony Ormond and Dave Cross, propping up the bar: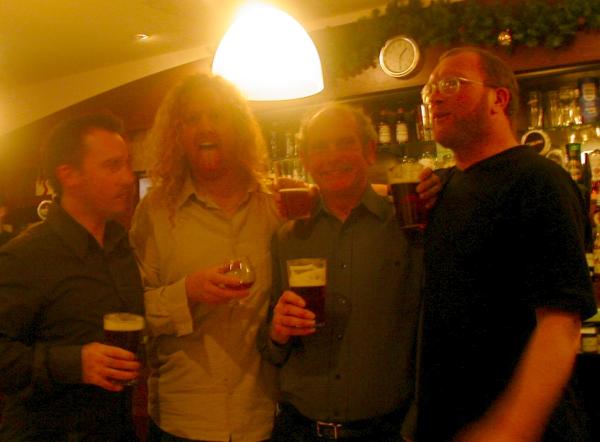 Chris Benson, Michael Miles and Bob Harris: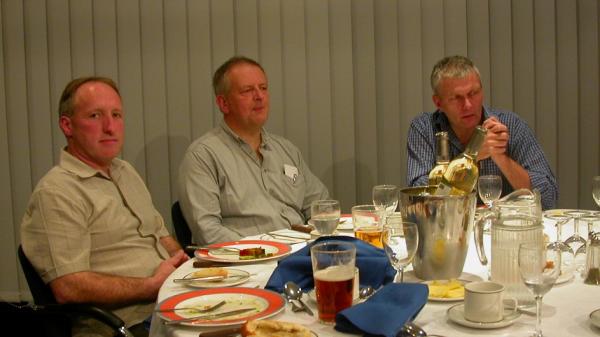 Dave Riley, Tony Davis, Chris Benson and Michael Miles breathe in for the photographer ...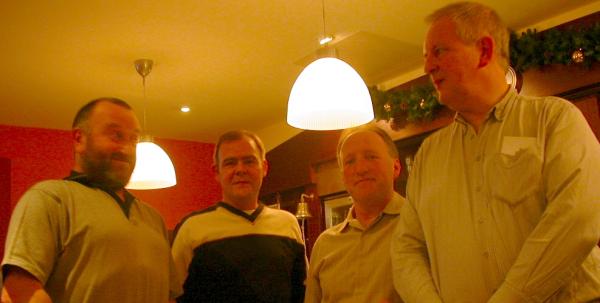 Michael Miles and Kenny McNiffe share a few words: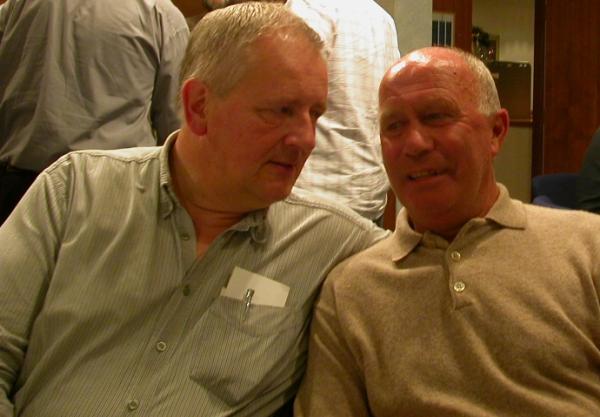 Pete Fearon and Dave Okill: