Public ringing demonstrations
In a densely-populated region such as Cheshire and Merseyside, it is inevitable that many of our ringing operations are conducted in public. The scene below is one of the more extreme: a net alongside a woodland car parking area, a traditional feeding site for the birds and a bird-viewing site visited by hundreds of people each day.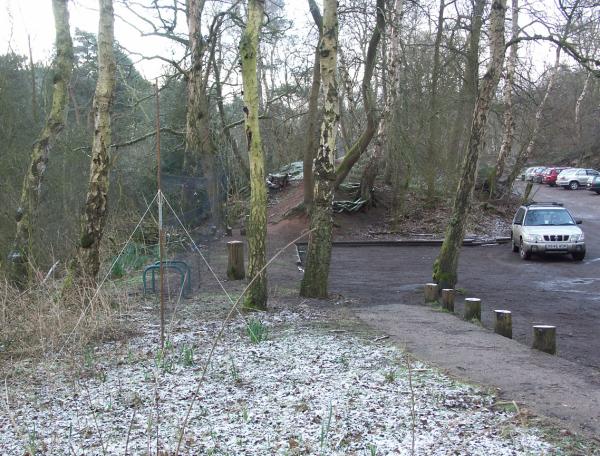 Working in sites like this provides great opportunities for good publicity for ringing and bird study, and engaging the wider public in stories about birds and conservation. Merseyside Ringing Group is a registered charity, whose charitable objects are '... to advance the study of ornithology and public education in ornithology and related matters in Merseyside and district.' Ringing in sites like these is one of the ways in which we carry out our 'public education' function.
---
More formal occasions are our advertised public ringing demonstrations, such as that at Norton Priory, Runcorn, on 6 March 2005, when 43 members of the public had booked to turn up early on a Sunday. They were treated to a good display of birds and enjoyed frequent walks around the netting areas on a frosty morning when woolly hats and gloves were definitely a good idea!
Visitors young and old listen attentively to Alan Garner's description of a Hedge Sparrow/ Hedge Accentor/ Dunnock Prunella modularis: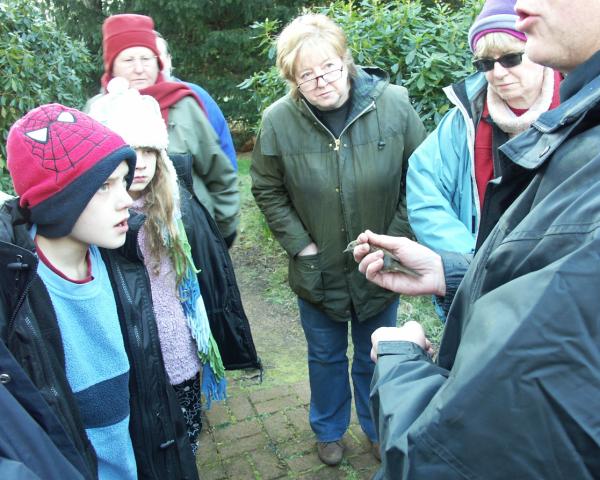 John Elliott is happy to have a firm grasp on a Jay Garrulus glandarius, while some of the audience are not so sure: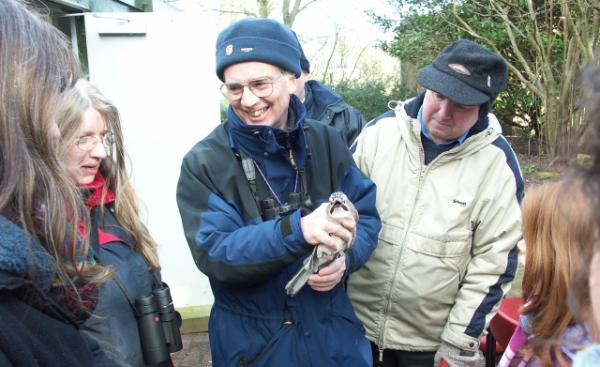 Michael Miles demonstrates the finer points of ageing a (Winter) Wren Troglodytes troglodytes, never an easy task: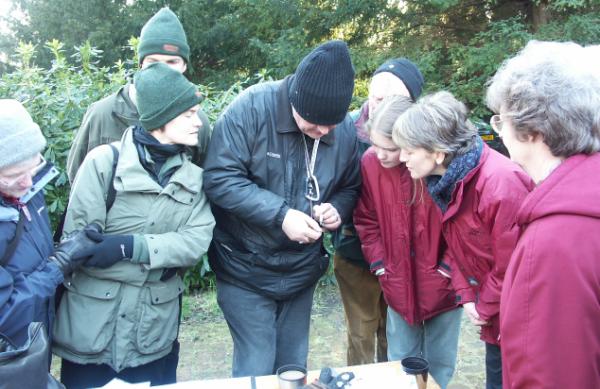 Alan Garner shows off a female Blackbird Turdus merula: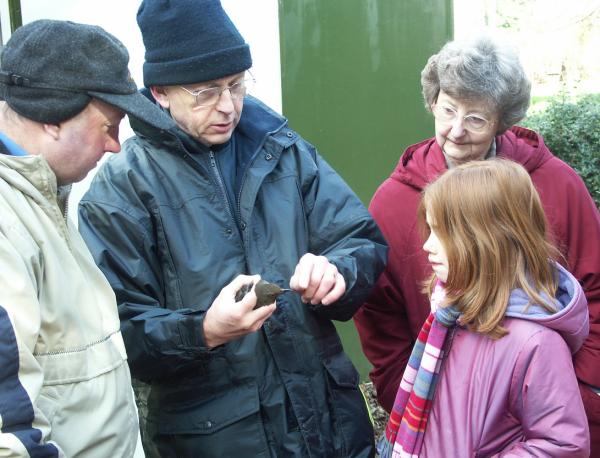 As well as knowing that we have helped to give some more good publicity for the ringing scheme, perhaps the best result for us is seeing the thrill that children - and their mothers - get from holding a bird, in this case a bright male Blue Tit Parus caeruleus: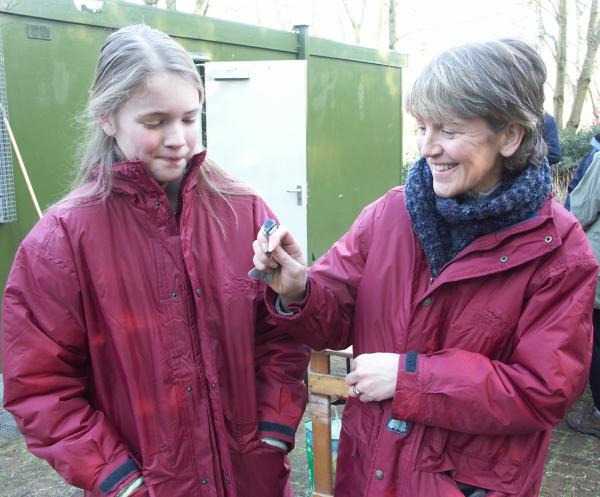 ---
The weather for summer 2004 was variable, to say the least, and drizzle blighted our public ringing demonstration at Oxmoor Local Nature Reserve, Runcorn, on 25 July 2004. Nevertheless, some twenty interested observers braved the conditions to enjoy the event as a strong team of ringers managed to operate a few nets despite the drizzle. Here, David Norman, in wet-weather gear, shows off the Redstart Phoenicurus phoenicurus featured elsewhere on this website: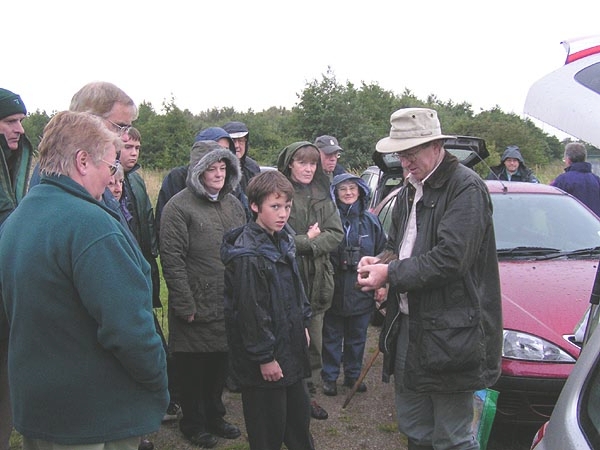 The event was much appreciated by all who attended: afterwards, one of the visitors wrote "... our thanks to the ringing team who were infinitely patient with us. Their enthusiasm was infectious and depth of knowledge most impressive."
David Norman.