Merseyside Ringing Group
Members of the group ring wild birds, mostly in the counties of Cheshire, Merseyside, Flintshire and Denbighshire in North West England and North Wales. The main aim of our work is to benefit the birds through science, education and conservation.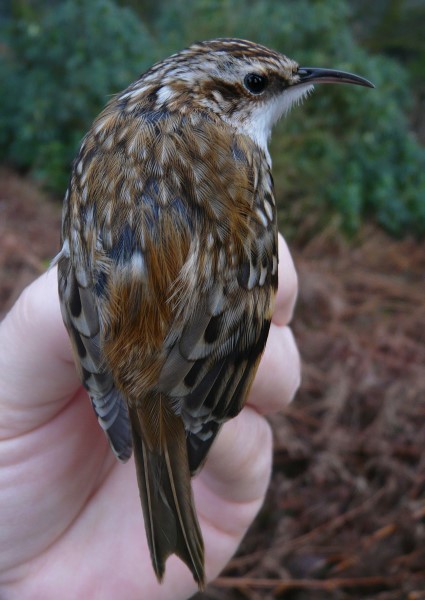 Our 2014 Annual Report is available for free download (2.6MB pdf)
Three of the articles within the report are also available separately:
A breeding Barn Owl of the Tyto alba guttata race (670kB pdf)
Mid-Cheshire Barn Owls, 2013 and 2014: two record years (320kB pdf)
Common Terns at Shotton (550kB pdf)
MRG has ringed over 800,000 birds since 1954. These pages show some of the results.
If you have found a ringed bird, please contact the British Trust for Ornithology or
If you are interested in training to ring birds, please contact
All of our trained ringers are amateurs, licensed under the Wildlife & Countryside Act 1981 by the BTO (British Trust for Ornithology). Ringing in Britain is supported by the JNCC (Joint Nature Conservation Committee) on behalf of the government's nature conservation agencies including Natural England and Natural Resources Wales.
Merseyside Ringing Group is a Registered Charity (No. 700044)
Patron: Professor Dr Franz Bairlein
The Merseyside Ringing Group web pages are written and maintained by David Norman, Chairman of MRG.
© Merseyside Ringing Group. Last updated 25 January 2017.
To use any of the contents of this website, including photos and ringing data, please obtain permission from